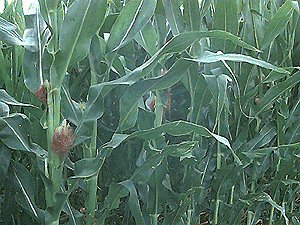 Our farm is located in Champaign County, Illinois and is 3 miles west and 1 mile south of the town of Homer.

We are the third generation of Krukewitts to live and farm at this location. The farm has 2600 cultivated acres which is divided between owned and leased land. Corn and soybeans are grown on the farm and the acres are evenly divided between the two crops. Most of the corn grown on our farm is high quality yellow and white corn which we contract to Frito Lay for corn chips.

Most of our fields are Drummer, Flanagan, and Catlin soil types with some slope. Nevertheless, many of these fields are continuous no-till. No-till reduces soil erosion, improves the soil tilth, and has many economic benefits.